Skip to Main Content
It looks like you're using Internet Explorer 11 or older. This website works best with modern browsers such as the latest versions of Chrome, Firefox, Safari, and Edge. If you continue with this browser, you may see unexpected results.
Monsterous English Professor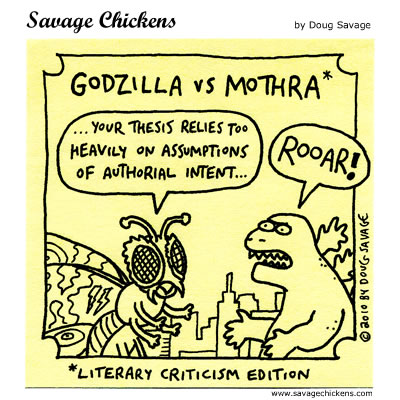 "Intellectual activity is detrimental to women's mental health."
Watch your back!
Searching as Strategic Exploration
Films on Demand: Master Academic Collection

This link opens in a new window

Large collection of streaming educational films with content in: business, economics, medicine, humanities, social sciences, and mathematics. New programs added monthly.

Note

: A high speed Internet connection is required.

Want to share a URL or EMBED video code? See our how-to guide.

Academic OneFile

This link opens in a new window

Covers multiple topics including the hard sciences, medicine, engineering and business. Includes the New York Times from 1985 to the present as well as the London Times and Financial Times. Covers 1980 to present.

U.S. History In Context

This link opens in a new window

Historical (primary source) documents, reference articles, and journals covering periods in U.S. history from precolonial times to the present. Includes citations for history journals from the Arts and Humanities.
Did you find a few relevant articles about your short story?
If so, which database did you use?
What is the title of one article you found?
What stood out in the article you found today?
Off-campus access
Library databases require a login from off-campus!
ACES username is required for login
ACES password is your password for login
What does the login page look like?
San Antonio College Library
Located in the Moody Learning Center (MLC), floors 2-4
1819 North Main Avenue., San Antonio, TX 78212
Call us: (210) 486-0570 | Send Email
---